Hello Suyog, welcome to HotelNetSolutions. I looked it up, you are separated by 6.282 km from your hometown Mumbai right now. How are you getting along in Germany so far?
So far, I like it very much here. But I also didn't come to Germany completely unprepared. I have a German diploma from the University of Pune. It's not quite so easy with the speaking, but I understand some things and can still teach some of my new colleagues 😉.
If you are from Mumbai, Berlin must be a village for you?
During my childhood I lived in many different places in India. But mainly I grew up in Mumbai and Amravati. While Mumbai is certainly familiar to most people as India's largest city, Amravati is located in the interior and has only about 700.000 inhabitants – so it is quite small by Indian standards. To answer your question: Yes, I definitely don't think Berlin is too big.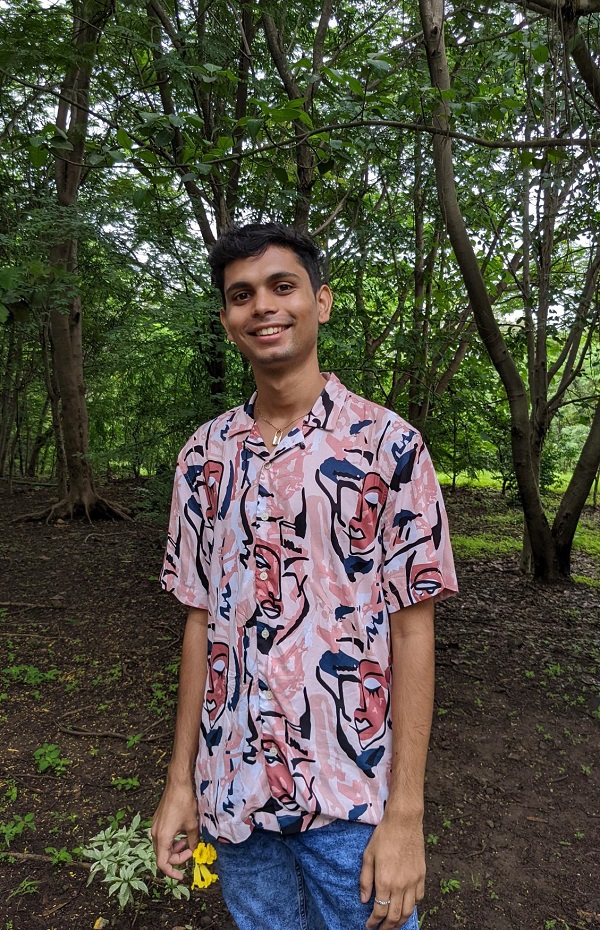 You live in Adlershof. People in Berlin find that very "far out". How do you like it there?
The area is quite nice and I like living there. But you're right, I underestimated the drive to the company a bit.
Let's talk about what you did before you came to us.
I come from a completely different industry. Of course, I am a trained developer, but before that I worked in the banking sector. Actually, I was working in India for MNC Financial Services. The change to the hotel industry is a 180-degree turn, so to speak. Both industries are exciting in their own way. I like challenges, which is why the change came about. Yes, and now I am here with you.
For me, your codes are Bohemian forests. That's why I always ask myself: why become a developer? What was the deciding factor for you?
I can understand that very well. To be honest, I never wanted to be a developer. I always thought that this must be an incredibly boring profession. And then at some point I just tried it out. Well, what can I say? It's definitely not boring. I like it pretty well by now.
What areas will you be responsible for at HotelNetSolutions?
As a frontend developer I make sure that our products look good on the outside. I will mainly be working on OnePageBooking 6. So, the next time you look at OnePageBooking and think "Oh, that looks great.", there's a decent chance that it was me 😉.
I will keep it in mind and look at our booking screen with completely different eyes in the future. Okay, let's get to the really exciting stuff: What crazy things do you do in your spare time?
None of it is really that crazy. But I really have a lot of different interests. For example, as a child I learned karate and I had piano lessons. You see, I like the contrasts. Oh, and I even tried to learn to crochet once. But that was a very futile endeavor….
Crochet, piano and karate. A wild combination. So it definitely goes more boring.
Of course, I also have – let's say – more normal hobbies. I'm perfectly capable of watching Netflix for six hours at a stretch. But I also like to discover new places and hike until my feet hurt. What must always be present is music. At the top of my playlist are Nicki Minage, Lady Gaga and Ariana Grande. I also enjoy writing in my spare time. Good, that's not quite so normal again. But you see, I don't have the ONE hobby. I like to do everything.
What are you writing? Is there anything to read?
Mostly it's short stories or whatever comes to mind. But nothing super exciting. I just write my thoughts on the last page of any book I can find at the time. Maybe I'll bring you a copy sometime. It probably bores you so much that you fall asleep better in the evening 😉.
Thank you for the short interview, Suyog. It's always exciting to get to know you guys a little better.