We have come up with a new format to keep you up to date at all times. Whether the latest hotel industry trends, important innovations on the market or new features in HotelControl. In this section, I will introduce you to selected innovations from our partners. Today: Long-term discounts at Airbnb, the bed tax in Leipzig and packages for Christmas and New Year's Eve. Even though the latter still has a little time left, it's worth reading in here, too, because as we all know, good preparation is worth a lot.
Long-term discounts with Airbnb
Airbnb has shared some very exciting insights with us that we would like to pass on to you:
Currently, bookings for long-term stays (≥28 nights) on Airbnb are booming. In the first quarter of 2022, more than twice as many nights for 28 or more nights were booked on Airbnb than in the first quarter of 2019. Currently, about every fifth night booked on Airbnb is a night of such a long-term stay. One thing is clear: long-term stays are a target group issue. Some hotels focus on them, others prefer the more frequent change of guests. But the advantages are obvious: Be it the low effort, because the guest only checks in and out once and an intermediate cleaning is less time-consuming than cleaning a departure room. Or because the guest develops something like a "home feeling" over the long period of time and will certainly book the accommodation again next time if he or she liked the stay, to name just a few.
If you want to use the new Airbnb feature and reward longer-staying guests with a (small) discount, it's best to log in directly to your Airbnb extranet.
Call up your listings and mark them for which you want to set a discount. Then click on the "Edit Button".
Click on "Duration of stay prices".
Fill in the field "Monthly discount" with the desired discount amount in percent. Please note that discounts of at least ten percent result in the discounted price being advertised separately again with the help of a strike price.
Save your settings.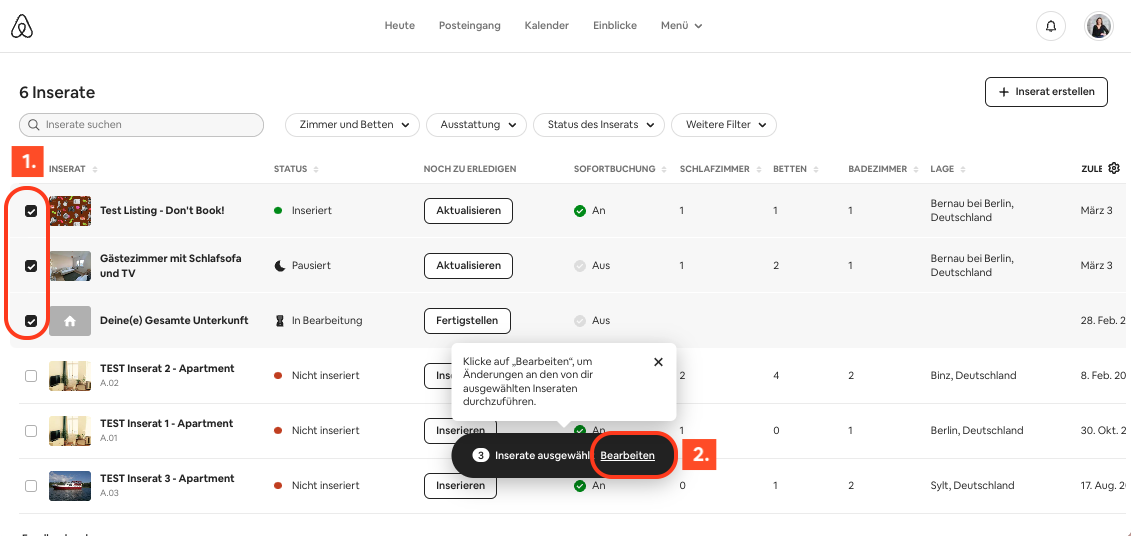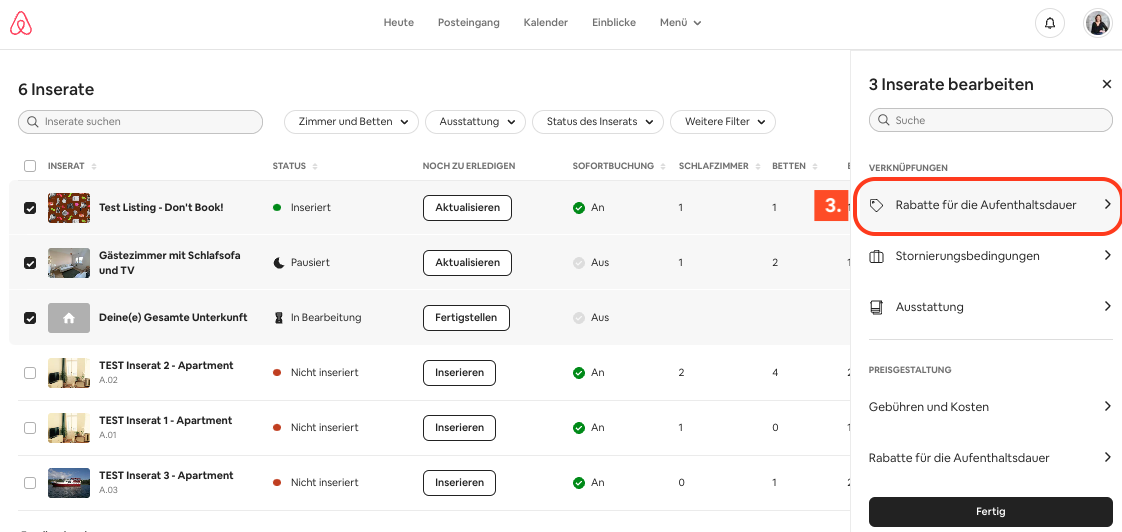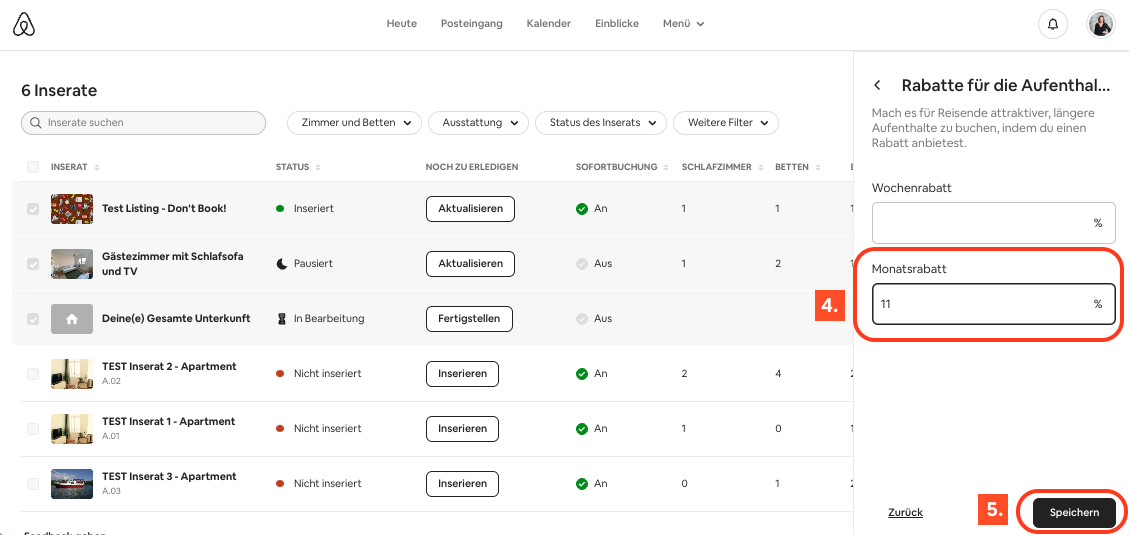 From April 2023, the time has come to introduce a bed tax in Leipzig. Five percent of the accommodation price will then have to be paid to the city. The additional revenue is to be used to promote tourism. Since the tax is not only payable for private or business travellers or adults or children, but for all guests, you can add the fee directly to HotelControl:

It should be noted, however, that the surcharge is formed on the price that is stored in the rate type. If this value also includes catering services, the surcharge is also calculated proportionately on this. In addition, with this setting, the surcharge is not passed on to the online booking portals. If required, the service would also have to be created there as an element to be surcharged.
For these reasons, we recommend that if you want to pass on the bed tax to your guests, you add it directly to the accommodation price in the hotel software and pass it on to all systems as an inclusive component.
Packages for Christmas & New Year's Eve
Yes, you are right, it is still a long time until Christmas and New Year's Eve. But good preparation is worth a lot. Have you planned to sell only packages over the holidays this year? Then please remember that your OnePageBooking always needs a bookable rate type to be bookable on the Public page. If there is a period in which you would like to sell exclusively a certain (package) offer, you are welcome to create this in the package area. However, please also create an active and visible rate type that also contains all inclusive services per description text as well as the required minimum stay and is set to the desired conditions.
You don't remember how "the package thing" works at all? No problem!
We cordially invite you to our package consultation. This will take place on 11.05.2023 from 11:00 am. We will take the time to clarify all your package questions so that you can get off to the best possible start in preparing your Christmas and New Year's Eve business – or implement any other package idea.