With Denise and Hannes we have two new additions to our support team. As with every new team member, we are curious to know how their start with us was and what we should definitely know about them. Today it's Hannes' turn to talk to us a little about his experiences.
Welcome, dear Hannes. I hope you had a good start with us. How were your first four weeks at HNS?
The first few weeks were very exciting for me. I actually live in Hamburg and will be working from home office in the future. However, I came to Berlin for the induction training. So for me that meant a new city and a new job. I have gained many different impressions and have already learned a lot.
You started together with Denise. As far as I know, you knew each other before?
Yes, we already knew each other from our previous job. The fact that we both started at HNS at the same time naturally made it a little easier to get started.
You've been in Berlin for a month now. Did you also have a little time for sightseeing?
We used the time to explore Berlin, especially at the weekends. In addition to the typical sights, many museum visits were also on the program. We also didn't want to miss out on the capital's culinary diversity and tried out lots of restaurants 😉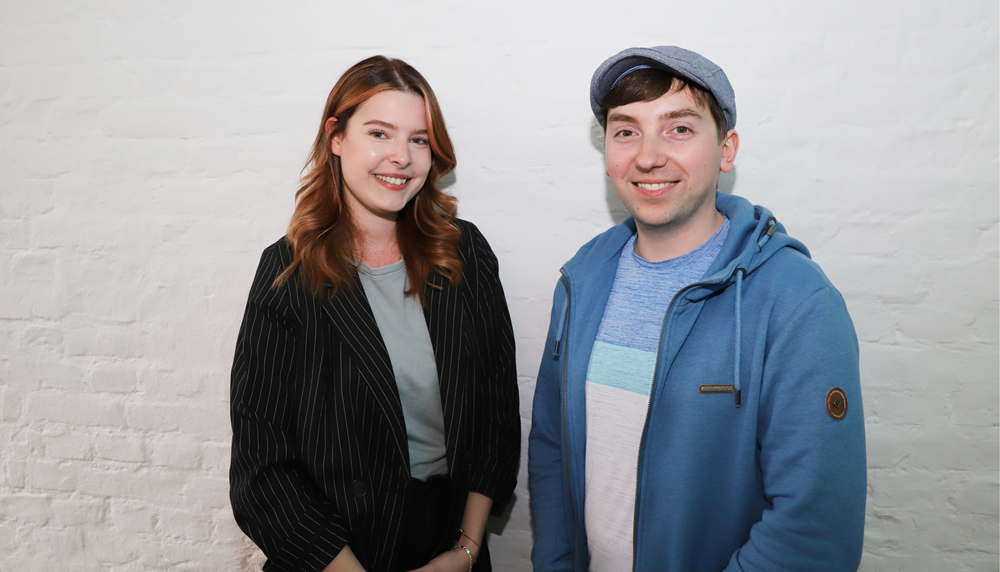 So you have done everything right. How did you actually come to HNS?
Like many of my support colleagues, I come from the hotel industry. I did a traditional apprenticeship as a hotel manager in the beautiful Saale-Unstrut region in southern Saxony-Anhalt. After my apprenticeship, I moved to Hamburg. 😊 Here I first worked in a small hotel and in an Austrian hotel chain as a shift manager in the front office. At some point, however, it was time for something new and I took the plunge from the hotel into the software company. For almost two years, I worked at the hotel software Protel in support for the Cloud PMS.
So the technical part is nothing new for you. What appeals to you about working for us?
That's right, the technical aspect is not entirely foreign to me. However, I see HNS as an opportunity to expand my technical knowledge even further. I also love a challenge and look forward to finding solutions for a wide range of customer inquiries.😊
And what tasks will you take on here?
I work in support and act as the first point of contact and problem solver for the wide range of HNS products. As soon as customers have questions or technical difficulties arise, I am there to help them and work to find the best possible solution.
I wish you lots of fun with it. 😊 What do you like to do outside of work?
I spend a lot of my free time with music. I play the piano and organ myself, like to sing or play in the ensemble of an amateur theater. It's a great balance to the job. Music in particular helps me to relax.
So you are a creative and musical person. What else do we need to know about you?
I always try to learn new things and continue my education. Alongside music, this is also an important part of my free time. That's why I'm currently trying to learn the Kotlin programming language, which my husband is helping me with. 😊
That's quite an unusual hobby. So could it be that you will soon be supporting our developers rather than our support team?
That is unlikely to happen any time soon. My programming skills are not that mature after all. 😉I also love customer contact too much and wouldn't want to work without it.
Then we can rest assured. 😉 Thank you very much for the interview, Hannes. We are very happy that you are with us and wish you lots of fun with your tasks.